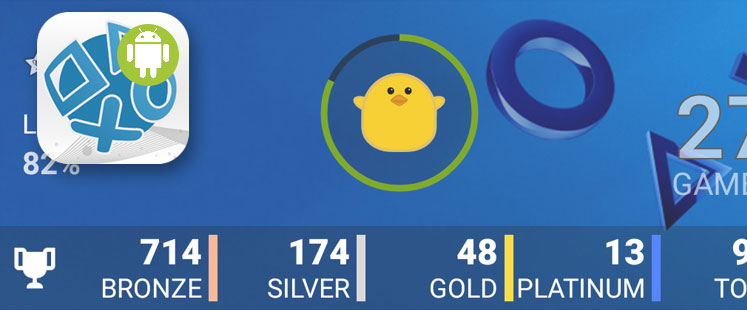 Hi everyone,
As you all expect, the Android version of your best PSN app is being developped (and we're starting to see the end of the tunnel \o/)
After a preliminary test phase on our side, it's time to open the alpha version to you guys !
This alpha test phase should occurs on the first week of april and will allow ~20 selected users to test YaPSNapp full version.
Then we'll launch a beta test phase (end of april / start of may) according to the first reviews. The goal is to allow ~100 users at this stage.
If everything goes according to plan, the app should be released in the Google Play Store in June !
So basically, we're looking for users motivated by those tests phases, possessing an Android (4.0 min) smartphone of course and ready to give their (constrcuctive if possible) reviews on the app !
For those who are interested, you can send an email with your smartphone model, the Android version installed and your name HERE
Don't hesitate to spread the word so that we can deliver (thanks to you) the best YaPSNapp experience possible according to your (and ours) expectations !
In the first version, the app will have the following functions:
Friend list
Favorites management
Receiving and sending PSN messages
Game list
Trophy list
Game comparison with a friend
Trophy comparison with a friend
Push notification when a friends is online / offline
Push notification when a message is received
Multi-account management
Trophy guides
Please note that it won't have for now (compared to the iPhone app):
The leaderboard
Theme management (background image customization, app colors)
And now the bonus part, Here are some screens of this upcoming version :