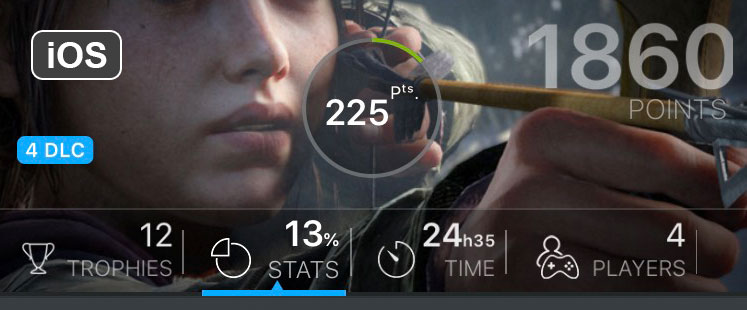 Hello everyone, That's a while I work on the next iOS version of YaPSNapp and it's time to give you some news on its progress. Most technical issues have now been fixed, and a lot of work on the backend have been made. This allows me to show you the 1st functional elements that you will find soon :P I've started with the game stats (especially because the game image headers is something that I wanted for a while … and it was a huuuuge work):
1st tab displays the info that you already know: Trophies list
2nd tab displays trophies/game stats: with info like the projection of level for platinum / 100%, or the game potential trophies
3rd tab displays all time related info: WE … HAVE … THE GAME SESSIONS !!! ;) (The only constraint for this is that you will need to be connected on PSN during your game session). I let you discover the different information displayed on this screen.
4th tab displays the friends leaderboard for the current game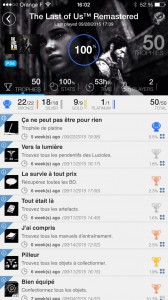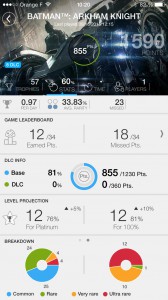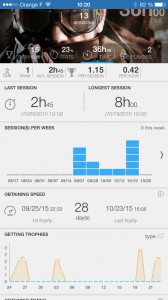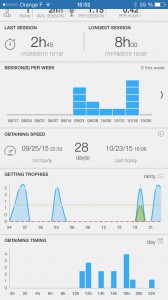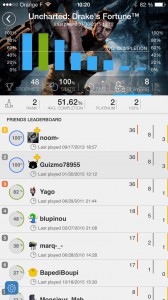 There is still a lot of work, the "global" profile stats needs a little more work … So I will keep you informed :) Other improvements will be added, the screen start selection for example (Friends list, my profile, Messaging), Ability to "mark" some trophies (to select some of them as "Missable for example), German and Arabic languages, and some other small improvements.